Custom "Papi Wines" Wholesale Accessory Marketing Plan
Papi Wines recently reached out to us with a multifaceted branding project. They needed a unique Ice Bucket to pair with Acrylic Champagne Flutes, Champagne Stoppers, Champagne Sippers, and Corkscrews. The color scheme: black. The logo print color: gold.
Side by side with Papi Wines we designed the following Product Marketing Plan:
Large "Unique Design" 4-6 Bottle Ice Bucket (Non-LED):
Matching Acrylic Champagne Flutes and stoppers:
Matte Black Pulltap's Premium w/ Laser Engraved Gold Logo:
Working with Papi Wines was a dream come true. We understood their vision for their product marketing plan from the start and Papi Wines trusted us to execute. Multi-faceted projects like this are what we are most passionate about – executing across multiple product lines on the highest level. We can't wait to work with Papi Wines again – maybe next time on their Rosé line!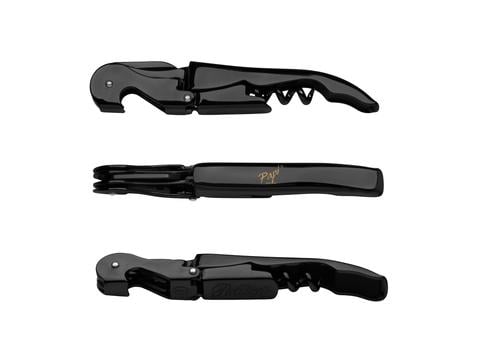 Cheers for now,
Arthur @ wine-n-gear